You ask I deliver!! The best thing about tofu is you can season it however you would like and it'll absorb those delicious flavors and become the star of any dish! as most of you know I have become OBSESSED with tofu scrambles! I thought it would be a good idea to combine two obsessions – a taco and a scramble and let me tell you #yummyinmytummy! Perfect for breakfast or any time of the day! Topped with seasoned tomato, onion and cilantro – looking to have this pic come to life in your kitchen? Here's how!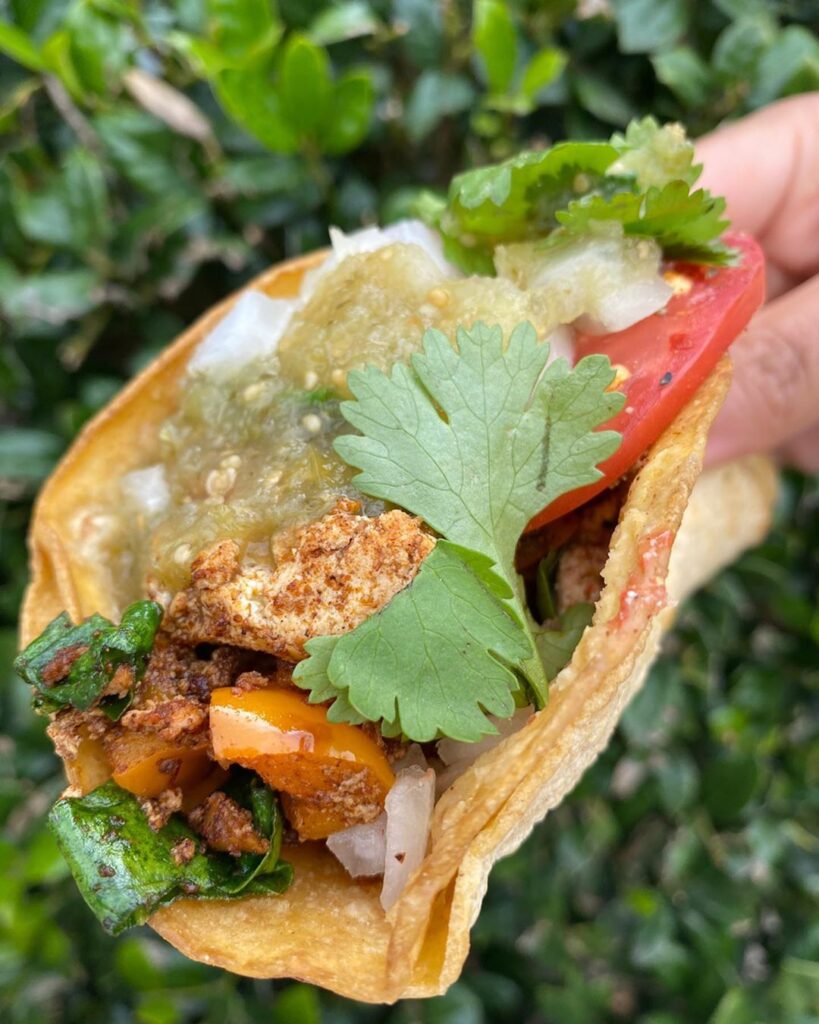 TOFU SCRAMBLE TACO
Course: Breakfast, Lunch
Cuisine: Mexican
Quick, delicious and flavorful! This is an instant meal that is worth the go!
Ingredients
1/2 extra firm tofu (or any you have on hand) +

1 Cup Vegetables

Bell pepper

Onion

Spinach

Garlic

Toppings

Cilantro

Onion

Tomato

Seasonings

Cumin

Paprika

Onion powder

garlic powdeG

Red chili flakes

Salt

Pepper
Directions
Heat pan with oil and add your seasonings
Next add your veggies and simmer until fragrant
Add your tofu – crumbling in your hands as you enter it into the pan
Cook down – if it gets too dry (due to high heat) feel free to add some vegetable broth about 1 tbs at a time
Heat up shells – add mixture and
Slice your tomato, cilantro and onion and place on top – feel free to add some lemon and salsa for some zing!
Notes
Feel free to add any veggies you'd like!