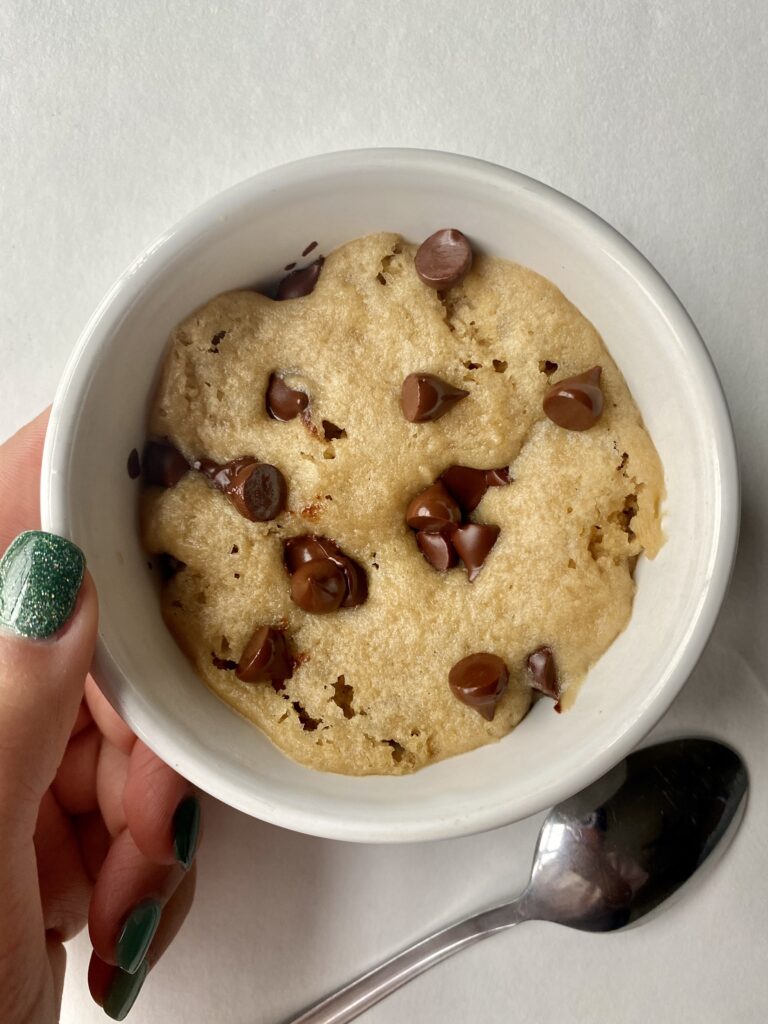 By now, everyone knows I love cookies! I love cookies so much I have an E-Book all about cookies that you can find here. But let's be honest, who doesn't want a quick, individualized cookie for those late night cravings? I know I do, which is exactly why I created the 60 Second Mug Cookie!!! This cookie is perfect, I mean quick, moist, chocolaty goodness thats perfect for a party of one.
The best part of this mug cake is how simple it is to make it. I mean you literally don't need any special ingredients, just what you have at home – and that's what I love about all of the mug cakes on my website. Packed with flavor, moist, but so simple and beginner-friendly any and everyone can do it. Not to mention the best quick treat for a party of one, or for a group! I can totally picture having a girl's (or guys) night and all creating your little mugs and having toppings laid out… ok maybe I should do this myself lol! But regardless this is definitely approved!
As always, it's smart to use a wider mug or ramekin, but it's not as dire as a mug cake, since this doesn't have any baking powder involved. Now let's get to the fun part; the toppings! You can top your cookie with whipped cream, ice cream, fruit, MORE CHOCOLATE, or enjoy it alone!
Ok enough of the jibber-jabber, you can find the details to this mug cookie below. Trust me, you don't want to miss this! Let the stress baking commence!
60 SECOND VEGAN MUG COOKIE!
Course: Breakfast, Snack, Dessert
Cuisine: American
Cookie in a mug!
Ingredients
Dry

5 tbsp all purpose flour

1/4 tsp corn starch

1/8 tsp baking soda

Sprinkle of Salt

Handful of chocolate chips

Wet

1 tbsp melted butter

1 tbsp vegan milk

2 tbsp brown sugar

1 tbsp white sugar

1 tsp vanilla
Directions
Combine all wet ingredients and mix until well combined.
Next, add in your dry ingredients (leaving out the chocolate chips) and mix well until your form a slightly thick dough.
Add in chocolate chips and top with some before you throw it in the microwave on high for 60 seconds (1 minute)
Notes
You can use a ramekin or a mug!