Yep, I said it Caribbean taco! Anyone else making innovative combinations during quarantine?? I know I am, but this dish is one worth raving about ?. The sweetness of the plantains, spiciness of the hot sauce, acidity of the lemon and crunchiness of the purple cabbage all play a role in this one of a kind taco!!! You can find out how to create this simple 25 minute meal below!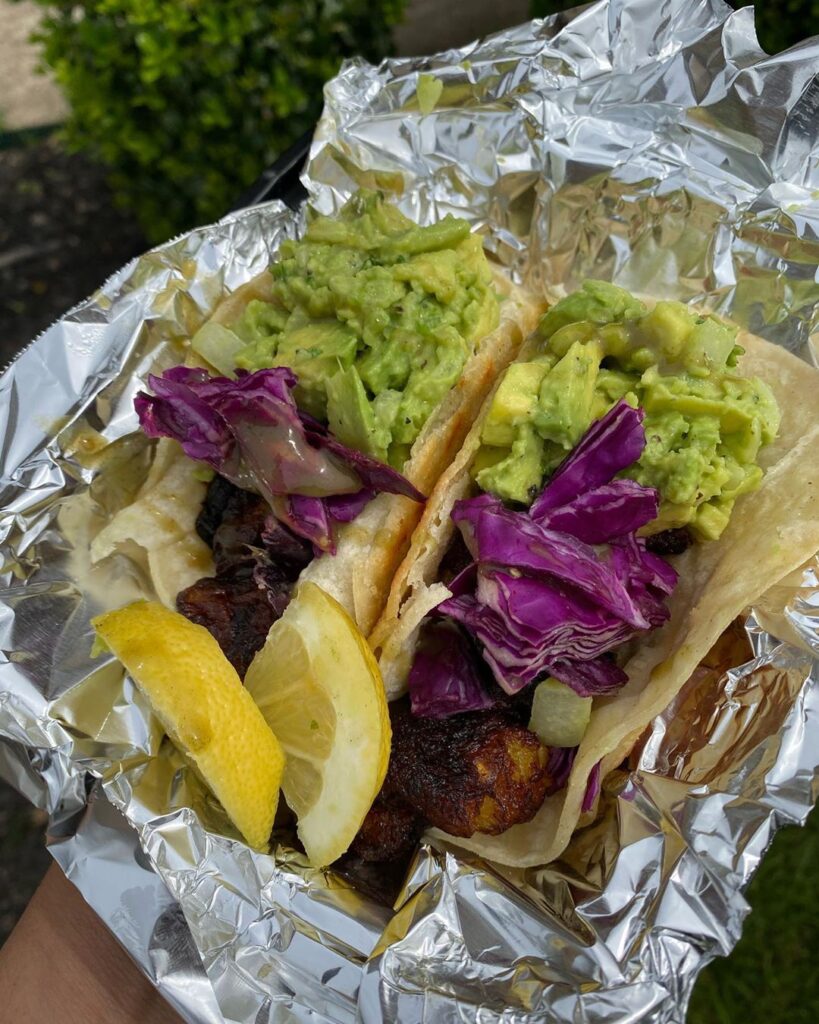 CARIBBEAN TACOS ?
Course: Savory
Cuisine: Caribbean, Mexican
Ingredients
1 ripe plantain

1/4 purple cabbage

1/4 fresh lemon

Tortilla shells of choice

Hot sauce

1 large ?

Cilantro

Onion powder

Garlic salt

Pepper
Directions
Deep fry your plantains until brown and crisp
Lay them on paper towel to remove excess oil
Create guacamole by combining ripe avocado, cilantro, onion, lemon juice and seasonings
Cut up purple cabbage and slice up lemons
Create your shell to your liking
Combine all ingredients, top with hot sauce and ENJOY!